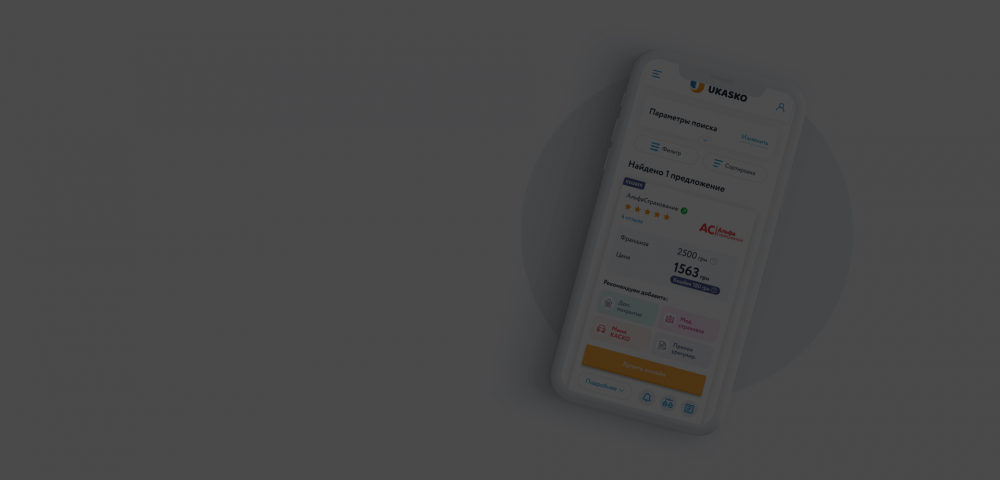 Ukasko
Insurance offers service
Laravel
Vue.js
CMR
Payment service
B2C
B2B
API integration
EWA
Polis ua
Affter effect
Figma
Cloud Flare
All insurance companies of Ukraine are represented in the Ukasko service. The service offers OSAGO and travel insurance services of all insurance companies of Ukraine. The platform is integrated with insurance companies through API and has the latest data. A partner platform (B2B) has been developed for the sale of insurance policies through the Ukasko platform.
The service has a personal user account. With the help of a personal account you can easily check the relevance of the insurance policy, with the integration of third-party notification services (SMS, e-mail, viber, etc.) the client learns not only about promotions and news, but also regrets his policy. The user can also add their own fleet and buy insurance policies for their cars.
The platform also has a section on online lending services, where you can easily choose a loan or credit card from almost any bank.